Garage Door Sensor Repair & Replacement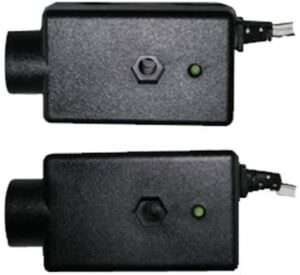 Garage door sensors are the little devices that are the guardians of your home, ensuring safety and preventing accidents. But what happens when they start acting up? It's time to get them repaired or replaced.
Garage door sensor issues can disrupt your daily routine and compromise the security of your property. You want those sensors to work flawlessly, detecting any obstacles or obstructions in the door's path. But sometimes, they go haywire, causing unnecessary stops or, even worse, failing to detect objects in the way of the door coming down, posing a serious safety risk.
At Rainbow Garage Door Service we are the experts in garage door sensor repair and replacement.  Our team of skilled service technicians know these sensors inside and out, armed with the knowledge, only comes with experience, to diagnose and fix the sensor issues quickly.
We will meticulously inspect those sensors, checking for any misalignments, any potential wiring problems, or just faulty sensors. If you do need a sensor replaced, we will install top-of-the-line sensors that meet the highest industry standards.
Protecting your home and loved ones is a priority, and functional garage door sensors play a crucial role in that. With Rainbow Garage Doors by your side, you can rest easy knowing that the job will be done quickly, efficiently, and right the first time.