Need Your Garage Door Repaired?
Get in touch with us today to be contacted by one of our service advisors.
Garage Door Repair Seattle
If you have a garage at home, then you know how important a garage door is for the safety of your car. You may need professional help also sometimes for
garage door repair and installation
. If you are confused about which company to call when you face such an issue, then you do not need to worry anymore as
Rainbow Garage Door
is there to solve all your problems.
Garage Door Spring Repair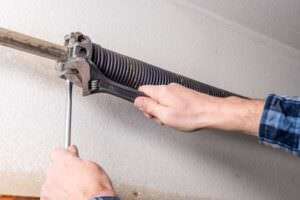 Broken garage door springs can be a major inconvenience, causing your garage door to become difficult or impossible to open or close. At Rainbow Garage Door Service, we offer expert repair services for
broken garage door springs
, ensuring that your garage door is functioning properly and safely. Our experienced technicians have the skills and knowledge necessary to identify and repair broken springs quickly and efficiently, using only high-quality materials to ensure lasting results.
Garage Door Cable Service & Repair
A broken cable or belt on your garage door can be a frustrating and potentially dangerous issue. At Rainbow Garage Door Service, we offer expert
repair services for broken cables and belts
, ensuring that your garage doors are functioning safely and reliably. There are several common causes for belts or chains to break, including:
Wear and Tear: Over time, the constant use of your garage door can cause the belts or chains to wear down and eventually break. This is especially true if the garage door is not properly maintained or lubricated.
Rust and Corrosion: Exposure to moisture and humidity can cause the belts or chains to rust and corrode, weakening them over time and increasing the risk of a break.
Improper Installation: If the belts or chains are not installed properly, they may be more prone to breaking or malfunctioning. This is why it's important to hire the expert technicians at Rainbow Garage Door to service or install your garage door system, ensuring that everything is properly aligned and functioning correctly.
Off Track Garage Door Repair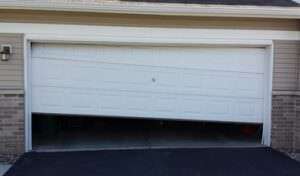 Common causes for
garage door rollers to come off the tracks
include:
Damaged Tracks:Bent or damaged tracks can force rollers out of alignment.
Loose Tracks: The vibration of your door can loosen the bolts that hold the tracks in place.
Force or Impacts: If you hit your garage door with your car or something else, you could send the rollers off-track.
Dirt and Lack of Lubrication: Built-up dirt and grime along with a lack of lubrication can throw rollers off-track.
Garage Door Drum Repair or Replacement
There can be many reasons for the issues you are facing in the drums of your garage door like dirt or dust. Daily wear and tear, along with not taking care of your garage door properly can also cause this damage. It is your choice whether you want to get the
garage door drums repaired or replaced
. Yes, replacing the drums rather than repairing them will be a little more expensive deal. But it is completely up to you and the condition of your garage door.
Garage Door Replacement Rollers
Garage door replacement rollers
should be replaced at least once in two years.
Plastic Garage Rollers are less durable than the steel rollers. You can also go for nylon rollers which are even more durable.
Steel rollers are more durable than the plastic ones and they can last for a very long time if you take care of them. But there is one disadvantage of steel rollers which is that they are a little noisy.
Nylon rollers are usually not added while constructing but you can get them changed later if you want an upgrade. They are quiet and can last lifelong. They are a little expensive than the plastic and the steel rollers but they are definitely worth it.
If you still cannot decide that which kind of rollers you want for your garage door, then you can book a free consultation with us. We will come to your residence and help you decide according to your requirement.
Seattle Garage Door Repair Services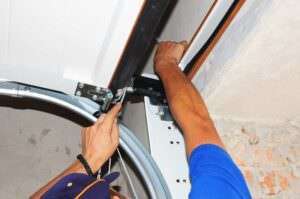 When you choose Rainbow Garage Doors, you can rest assured that you're getting top-notch service from experienced technicians. Our team is comprised of highly skilled and knowledgeable professionals who are equipped to handle any garage door repair needs. We stay up-to-date with the latest industry trends and use only the best materials and tools to ensure that your garage door is repaired to the highest standards.
24/7 Emergency Garage Door Repair
We understand that garage door repair needs can arise at any time of day or night, which is why we offer
24/7 emergency repair services
. We're always available to assist you in case of an emergency, and our prompt and reliable service will ensure that your garage door is fixed in no time.
Garage Door Repair Seattle
When you will call Rainbow Garage Doors, you can be assured that you will be attended by the best professional in town. Our technicians are extremely professional and trained to fix all your garage door problems. We value our customers and make sure that they have a good experience with us
Garage Door Repair Seattle
Areas We Cover
Rainbow Garage Doors is your one-stop-shop for all your garage door needs. We offer top-notch sales, service, and installation to ensure that your garage door is functioning at its best. Our experienced technicians are equipped to handle any repair or installation needs, and we use only the best materials and tools to ensure high-quality workmanship.