Need Help With Your Garage Door Opener?
Get in touch with us today to be contacted by one of our service advisors.
Seattle Garage Door Opener Repair​
The garage door opener plays a critical role in controlling all of your garage door's mechanisms. As a result, you must ensure that your opener is installed correctly and working.
When you need a garage door opener installation, you should trust the experts at Rainbow Garage Door Service.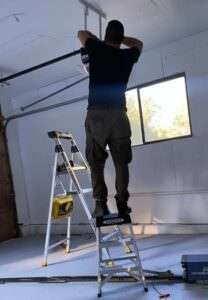 Garage Door Openers
When your Chamberlain, LiftMaster, or Genie garage door opener starts to show signs of malfunction, it's crucial to address the issue promptly. Our team of experts is well-equipped to handle opener repairs, ensuring that your garage door operates smoothly and safely. However, if your opener is outdated or experiencing frequent breakdowns, it may be more practical to consider a replacement. Upgrading to a newer model from these reputable brands can provide enhanced safety features and advanced technology like automatic reversing mechanisms and rolling code technology, offering you peace of mind and convenience. Trust Rainbow Garage Door Service for reliable opener repair and replacement services.
At Rainbow Garage Door Service, our experienced technicians can help you determine whether repair or replacement is the best option for your garage door opener.
Troubleshooting Garage Door Opener Sensors
Garage door sensors are a crucial safety feature that can prevent accidents and injuries by detecting obstacles in the door's path and stopping the door from closing. If your garage door sensors are not working correctly, it's essential to address the issue as soon as possible to prevent potential hazards. The experienced technicians at Rainbow Garage Door will be able to quickly diagnose and repair any issues with your garage door sensors, ensuring that your garage door is safe and functioning properly.
Don't risk your safety – contact Rainbow Garage Door Service today to schedule your garage door sensor service.
Garage Door Opener Installation
If you do need a new garage door opener, Rainbow Garage Door Service can help. Our expert technicians can install a wide variety of garage door openers, including:
Chain Drive Garage Door Opener Pros and Cons:
Chain Drive Pros:
Dependability/Durability: Chain drives are known for their longevity and can withstand varying temperatures and humidity levels.
Availability: Chain drive openers are widely available in different retailers, making them easily accessible.
Price: Constructed from affordable steel, chain drive openers are a cost-effective option, and future part replacements are budget-friendly.
Chain Drive Cons:
Noise: Chain drives tend to produce more noise during operation, which can be a concern if your garage is attached to your home.
Smoothness of Operation: Chain drive doors may exhibit slightly shaky movements due to the nature of the chain mechanism. They may also lift doors at a slower pace compared to belt drive openers, though this is usually not a significant issue for homeowners.
Maintenance: Regular maintenance every six months is necessary for chain drives, as they need to be kept clean from excess moisture and dirt to prevent rust and ensure proper functioning.
Belt Drive Garage Door Opener Pros and Cons: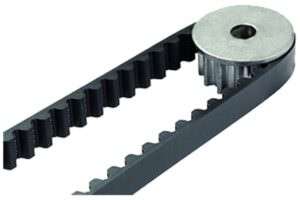 Belt Drive Pros:
Minimal Noise: Belt drive garage doors operate quietly due to their rubber construction.
Strength: Recent advancements in belt drive durability allow them to handle heavy loads.
Ease of Installation: Replacing a worn or broken belt is often easier than replacing a chain drive.
Availability: Belt drive openers can be found in various home improvement retailers and online.
Easy Maintenance: Belt drives require less maintenance since they don't need regular lubrication or rust prevention.
Belt Drive Cons:
Price: Belt drive openers typically have higher upfront costs due to the materials used in their construction.
We will work with you to determine the best opener for your specific needs and budget, and we'll provide professional installation services to ensure that your new opener is properly aligned and functioning correctly.
Technology For Garage Door Openers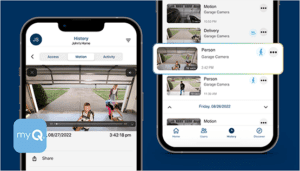 Garage door opener technology has come a long way in recent years, with many new features and advancements designed to improve convenience, safety, and security. Some of the latest technologies offered for garage door openers include:
Smart Connectivity: Many openers can now be controlled using a smartphone app, allowing you to open and close your garage door from anywhere.
Battery Backup: In the event of a power outage, a battery backup system ensures that your opener will still function.
Safety Sensors: Automatic reversing mechanisms and other safety sensors can detect obstructions and prevent the door from closing on people, pets, or objects.
Rolling Code Technology: This advanced security feature ensures that the code used to open your garage door changes every time you use it, making it more difficult for intruders to gain access to your garage and home.
Garage Door Opener Installation & Repair
Garage Door Repair Near Me
Rainbow Garage Doors is your one-stop-shop for all your garage door needs. We offer top-notch sales, service, and installation to ensure that your garage door is functioning at its best. Our experienced technicians are equipped to handle any repair or installation needs, and we use only the best materials and tools to ensure high-quality workmanship.