Garage Door Spring Repair
Dealing with broken garage door springs can be a frustrating and potentially dangerous situation for homeowners. That's where Rainbow Garage Door Service comes in. With our expertise and professional approach, we provide reliable solutions to repair or replace broken garage door springs and restore the functionality of your garage door.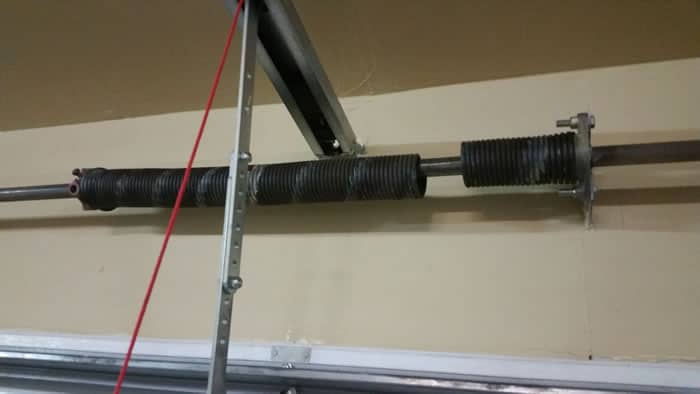 Broken garage door springs are a common issue that can occur due to regular wear and tear or sudden stress on the springs. When springs break, your garage door may become heavy, unbalanced, or fail to open altogether. This not only disrupts your daily routine but also poses safety risks for you and your family. Attempting to fix or replace the springs yourself can be risky and should be left to the professionals.
Garage Door Spring Repair Seattle
At Rainbow Garage Door Service, we have a team of skilled technicians who specialize in handling broken garage door springs. Our experts will assess the situation, inspect the springs, and determine the best course of action. Whether it's repairing a damaged spring or replacing it with a new one, we ensure the highest level of craftsmanship and attention to detail.
Torsion Springs vs Extension Spring
Torsion springs and extension springs are the two main types of springs used in garage doors. Torsion springs are mounted horizontally above the door and store mechanical energy to assist in opening and closing. They provide smoother operation and are known for their durability and longer lifespan. On the other hand, extension springs are located on either side of the door and stretch to provide the necessary force for operation. While they are generally less expensive, extension springs tend to wear out faster and can be more prone to accidents if they break. Choosing between torsion springs and extension springs depends on factors such as the size and weight of the door, budget, and personal preference. Consulting a professional garage door technician, like Rainbow Garage Door Service, can help determine the appropriate spring type for your specific garage door needs.
Garage Door Spring Repair Cost
The cost of replacing a broken garage door spring can vary depending on several factors, including the type of spring, the size and weight of the door, and the labor charges of the service provider. On average, the cost can range from $150 to $350, including both the cost of the spring itself and the installation. It's important to note that attempting to replace the spring yourself can be dangerous and is not recommended. Hiring a professional garage door technician, such as Rainbow Garage Door Service, ensures a safe and proper replacement of the broken spring, providing you with peace of mind and restoring the functionality of your garage door.
Garage Door Spring Replacement
By choosing Rainbow Garage Door Service, you can expect exceptional service and reliable results. We use high-quality springs that are designed to withstand the rigors of daily use, ensuring long-lasting performance and durability. Our team is well-equipped with the knowledge and tools necessary to handle various types of garage door springs, including torsion springs and extension springs.
With our prompt response times and commitment to customer satisfaction, Rainbow Garage Door Service is the trusted choice for homeowners dealing with broken garage doors. We prioritize your safety and convenience, providing efficient and affordable solutions tailored to your specific needs.
Don't let broken garage door springs disrupt your routine. Contact Rainbow Garage Door Service today for professional assistance. Our team is here to help you regain the functionality of your garage door, ensuring peace of mind and a smoothly operating system.
Garage Door Service & Repair
Garage Door Spring Replacement Near Me
Rainbow Garage Doors is your one-stop-shop for all your garage door needs. We offer top-notch sales, service, and installation to ensure that your garage door is functioning at its best. Our experienced technicians are equipped to handle any repair or installation needs, and we use only the best materials and tools to ensure high-quality workmanship.